Artemundi was born out of a rebellious idea and a principled objective: to help our clients build and diversify their investment portfolios without the excessive fees associated with traditional brick-and-mortar art companies while paving the way for more transparent business practices within the industry.
Since our foundation in 1989, Artemundi has evolved into an industry-leading art investment company. It now has over 32 years of experience providing expert fund and other management services. We know that, beyond its emotional, intellectual, and cultural value, art is a real and tangible asset that appreciates over time.
Fueled by our deep understanding of art as an asset, we help clients properly manage their portfolios to achieve attractive return rates while reducing overall risk.
Decades of experience and our successful track record set us apart as the only art investment management company with a tested methodology.
We achieve attractive rates of return for investors looking to diversify holdings into tangible assets with performance unrelated to the capital markets.
Since our foundation in 1989, Artemundi has evolved into an industry-leading art investment company with thousands of transactions and more than one billion dollars managed in art.
Since 1989, we have grown contrary to traditional brick-and-mortar art businesses that carry huge overheads and excessive fees and commissions often on both ends.

Accumulated Assets Under
Management
Average Net Annual Return
From 2016 to 2019, our own and related art investment portfolio was around $100 million AUM per annum. Artemundi produced an average EBITDA over sales of 18.8% during that same period.
A team with experience & vision.
Our diverse team is integrated by international professionals, art collectors, specialists, and enthusiasts from the United States, Europe, United Kingdom, Mexico, Switzerland, and Brazil, unified by their deep artistic knowledge and their professional dedication towards delivering excellence in the art world.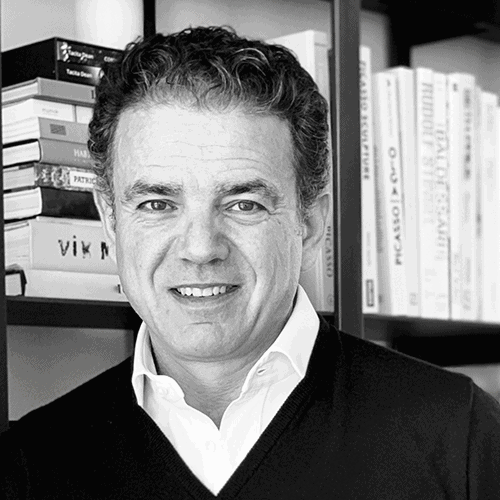 Javier Lumbreras is an investor, developer, fund manager, philanthropist, and art collector. He is widely recognized as a pioneer in the field of art finance. His 32 years of experience in managing art as an alternative asset, including art securitization and art collecting, as well as portfolio management, museum endowments, and estate planning, has earned him frequent invitations to lecture at universities, banks, museums, and at leading media groups.
Mr. Lumbreras has dedicated years of service to the public as a trustee of various international art museums and institutions. He has served in leadership positions, including chairman of executive committees and acquisitions boards. He is the current chairman of the board of directors of The Art Fund Association in New York. Mr. Lumbreras's background in art and finance hails from a family lineage of art patrons and collectors traced back to 1883 in Spain. Since the 1990's he and his wife, Lorena Pérez-Jácome, have continued that legacy with the Adrastus Collection of contemporary art, which will become part of COLLEGIUM museum, production and research center in Arévalo, Spain. Lumbreras is the author of the book The Art of Collecting Art.
With deep knowledge in the art market, Giovana Edid leads the strategic business planning, organizational development, operational implementation, and team management to deliver the vision of Artemundi. Edid implements a meticulous examination protocol in order to seize business opportunities that align to Artemundi's investment strategies including overseeing all inquiries, negotiations, and agreements. She specializes in investment implementation based on the latest market research and is responsible for crafting the company's public voice through the original editorial content and analysis designed to motivate transparency and knowledge about the art market. Having directed and launched two contemporary art galleries, Edid's professional background also includes the launching of Gallery Weekend Mexico and the development of a special project included in Google's Cultural Institute. Edid holds an Art History degree and an Art Valuation and Cultural Marketing diplomas.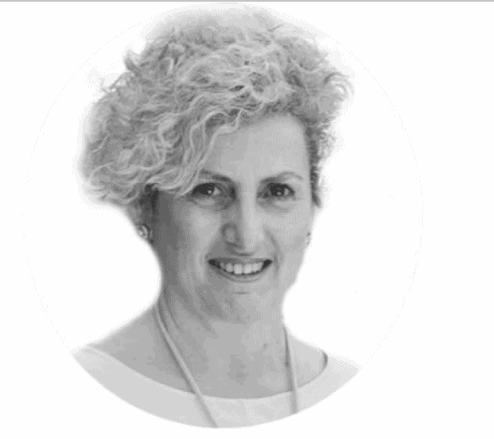 Prior to joining Artemundi, Almudena Mulas was the Finance Manager of Motorola in Spain and Portugal, reporting directly to the company's Southern Europe Controller. She was principally responsible for cost and financial accounting, annual budgeting, internal auditing and financial reporting to the corporate headquarters. Mulas has also served as financial analyst responsible for the reporting of LMPS and Mobile division in Spain, Portugal and Turkey. With over 30 years of experience in Financial Management and Human Resources, Mulas holds a B.A. in Economics from Universidad Complutense, an MBA by Instituto de Empresa and a postgraduate diploma in corporate taxation by Madrid's Chamber of Commerce.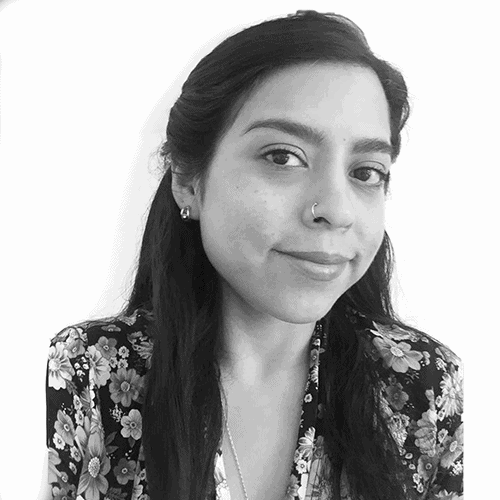 Karla Torres coordinates and executes Artemundi's operational activities required in the development of Artemundi. Torres acts as a liaison to multiple international logistics companies and allied storage facilities, and is fully conversant with all customs clearance requirements. Her expertise in fine art shipping has translated in over a thousand cost-effective freights. Torres also serves as the team's digital designer combining her creativity and technology proficiency to design and publish websites, marketing materials, and editorial content. Holding an Art History degree and multiple postgraduate certificates, Torres has ensured for over 5 years that Artemundi is running smoothly by researching new technologies and alternative methods of efficiency.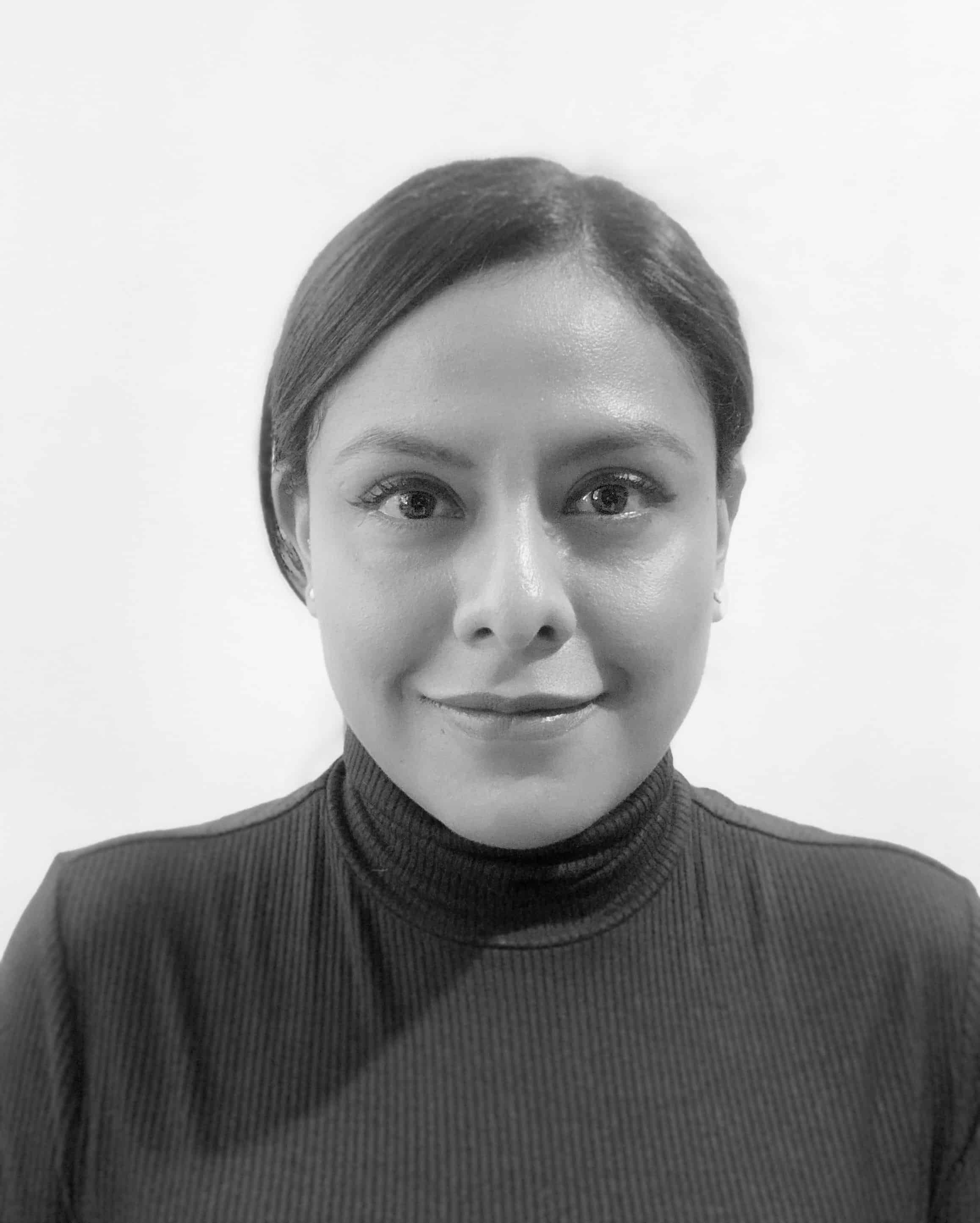 Angelica Herrera is responsible for efficient functioning of Artemundi's day-to-day operations through a range of administrative, financial and managerial tasks. As a lynchpin of the office, Herrera holds an essential role in balancing office budgets, employment administration, travel requirements, bookkeeping, and taxation standards of Artemundi's multiple jurisdictions. She is a graduate of the Autonomous University of Mexico in Accounting Studies and holds a postgraduate degree from the University of Buenos Aires in Finance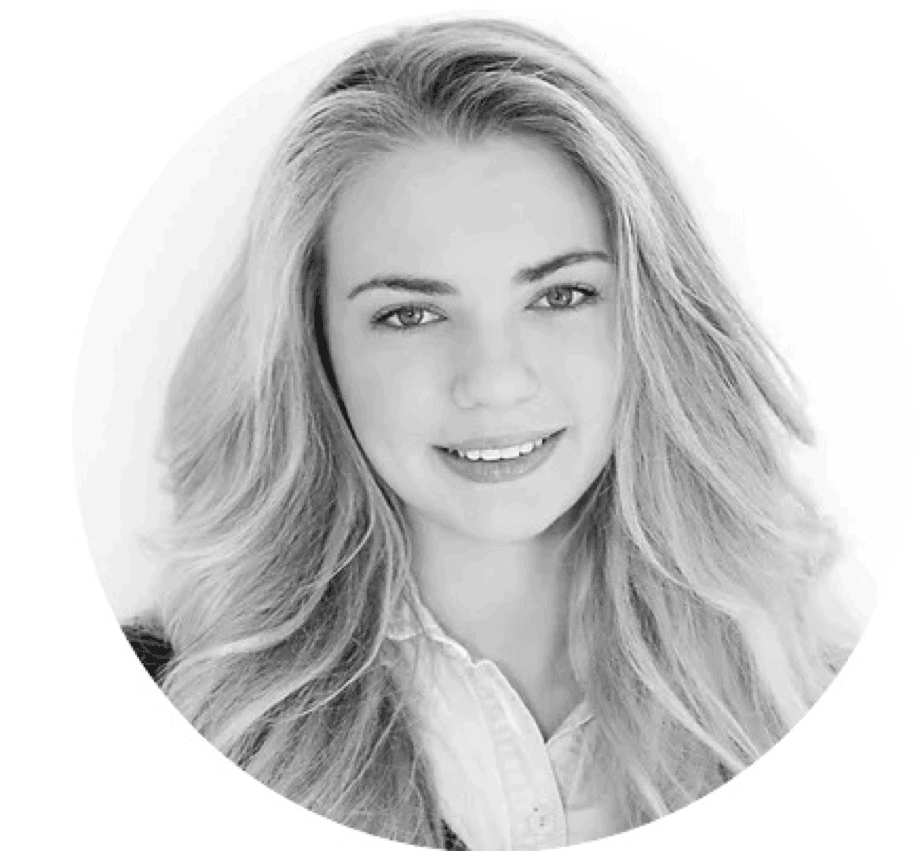 Grace specializes in the marketing field, producing and publishing innovative content appealing and user-friendly to Artemundi's clientele. Her degree in Advertising and minor in Public Relations by The Suffolk University in Boston has provided her with creative thinking and excellent communication tools.
Raised speaking both Spanish and English and having visited six of the seven continents of the world, Lumbreras has interacted with a diversity of people of multiple backgrounds, leading to a greater understanding in user experience and global communication. Her work comprises events such as TEDx Talk, Samantha Chang & Evolution Concept Trade 41 Show, New York; and volunteering opportunities such as Dreamsco Dare to Dream Foundation, Boston; and Voices United, Miami.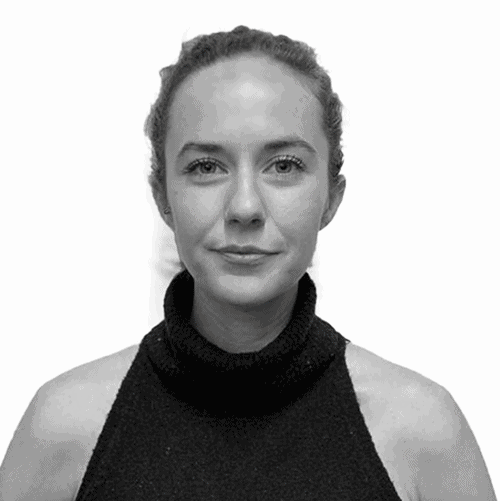 Marina Cochrane by providing engaging texts and images, Cochrane uses her expertise in the international art market to ensure that Artemundi has a cutting edge, opinion-leading viewpoints. Having worked in both Madrid and London, Cochrane holds a BA Honours degree in History of Art and Spanish from Manchester University.
Contemporary art specialist Eva Ruiz, is Director of Artenativ, an international consulting agency that offers VIP services for international art fairs, galleries, private and corporate collections. After co-founding an art space in Madrid in 2004, Ruiz opened her own gallery in 2006 and helped to develop the international career of emerging artists for years. Ruiz has also participated in various conferences and talks, and curated exhibitions in Madrid, London, Lima and Brussels. Ruiz holds a Bachelor degree in Journalism from Universidad Complutense of Madrid and developed advanced art market strategy skills and PR services after her complementary studies in London Business School and Saint Martins School.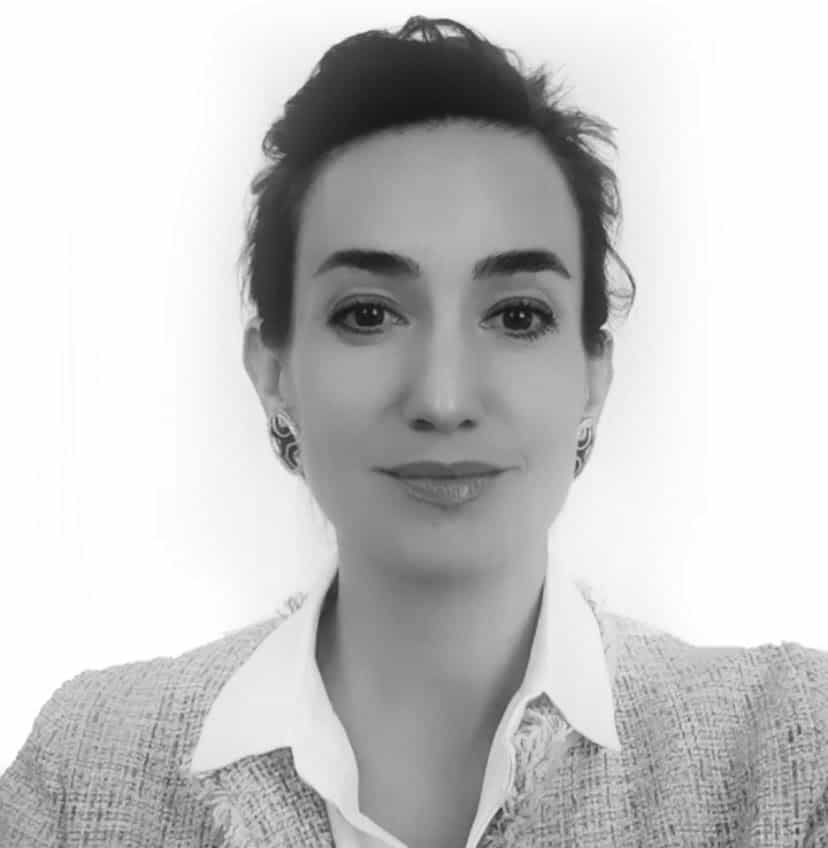 Bigna Pfenninger's advisory firm specializes in art market services relevant to the wealth management and private banking industry. She has served as a business partner at Bob van Orsouw gallery in Zurich as well as founding director of the Drawbridge publishing house and QForum galleries in London. Whilst collecting on behalf of her clients, over the past 15 years, she has acted as a trustee on the board of several institutions such as the Swiss Cultural Fund UK, the Trust for Society and Culture in Basel, and the Artheon Society for Contemporary Art in Berlin.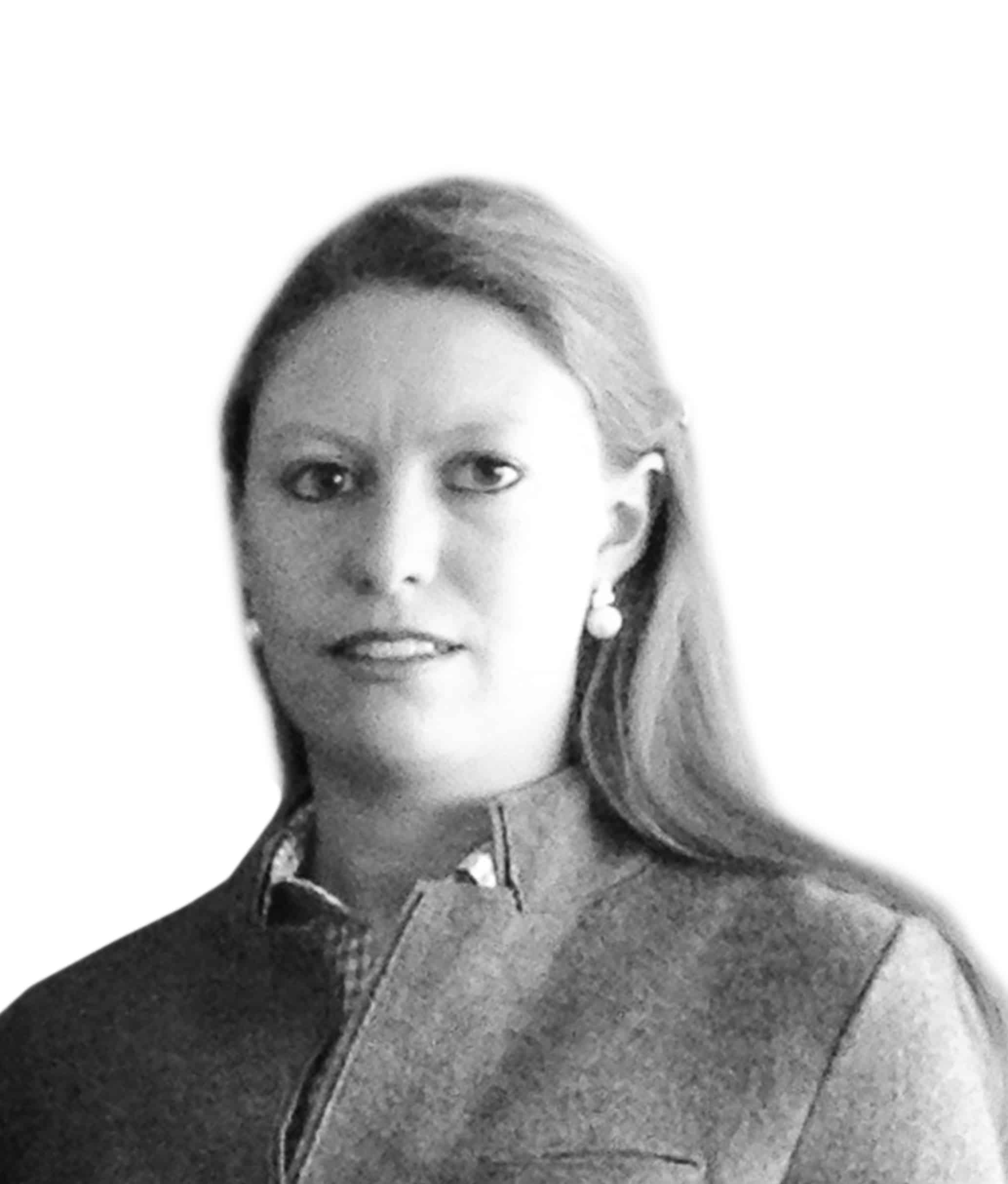 This critical job has been held by Paloma EC. Together with the CEO and previous fund administrator, they developed a standardized and unique financial model and reporting scheme. Our Financial Analyst helps make investment decisions studying in depth the most efficient art markets, ratios, their performance against mainstream indexes and Artemundi's held portfolios; current trends, elasticity of supply and demand, volatility, sales, auction records, costs, fees, expenses, currency fluctuations and tax rates in order to determine financial risks associated with a particular investment decision, portfolio value, project and forecast future earnings and exit strategies.
The Analyst keeps abreast of new regulations and policies that although not strenuous in this field, may affect the art industry, as well as monitor the economy to determine its effect on earnings, investor preferences and market swings that can affect the performance of this asset.
Enrique Liberman is a corporate transactional attorney with extensive experience in representing both private and public companies in a broad range of transactions, including mergers and acquisitions, asset sales, private equity fund formation, joint ventures, structured finance, secured transactions, venture capital investments, securities offerings, licensing and employment matters. Enrique is the President and Member of the Board of Directors of The Art Fund Association, the trade association for the art fund industry. Enrique is also Managing Partner of Liberman Canna LLP, Partner in Business Law and Art Law + Art Funds Practice Groups, Chair of Art Law +Art Funds Practice and Business Law Practice. Liberman is General Counsel and Member of the Board of Directors of The Art Production Fund, a non-profit dedicated to enhancing public exhibitions of fine art.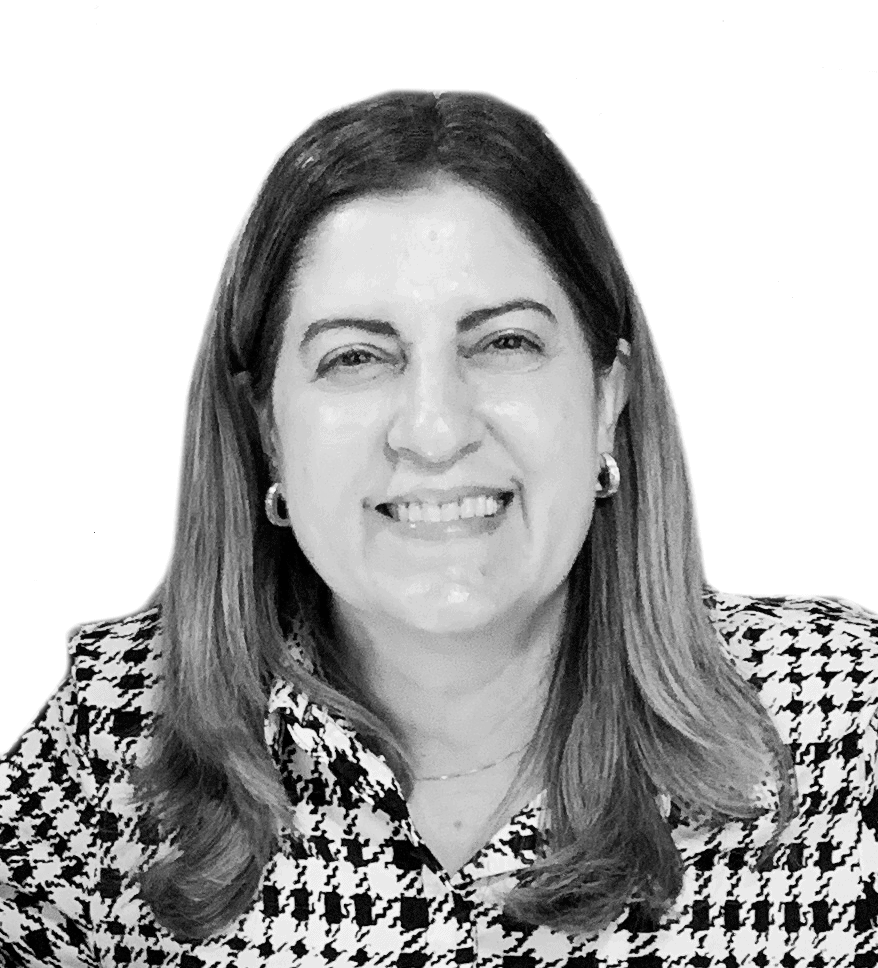 The outsourced accountant specialist prepares asset, liability, and capital account entries by compiling and analyzing account information. Artemundi's Senior Accountant complies with federal, state, and local financial legal requirements by studying existing and new legislation, enforcing adherence to requirements, and advising management on needed actions.
Artemundi has substantially invested in building up our reputation throughout an extensive network amongst the best art professionals.
From recognized databases to insurance companies, our strategic relationships with prominent art market specialists include key senior personnel to ensure that our art portfolio is managed with due diligence and proficiency.